Welcome to the
Curaçao Rif Mangrove Park!
Mangrove areas are diverse and important ecosystems. Diverse underwater life, consisting of algae, sponges and other animals and plants, can be found on mangrove roots. A variety of marine fauna, including fish, crabs and lobsters, can be found in between and on these roots.
Check out an impression of the Curacao Rif Mangrove Park below.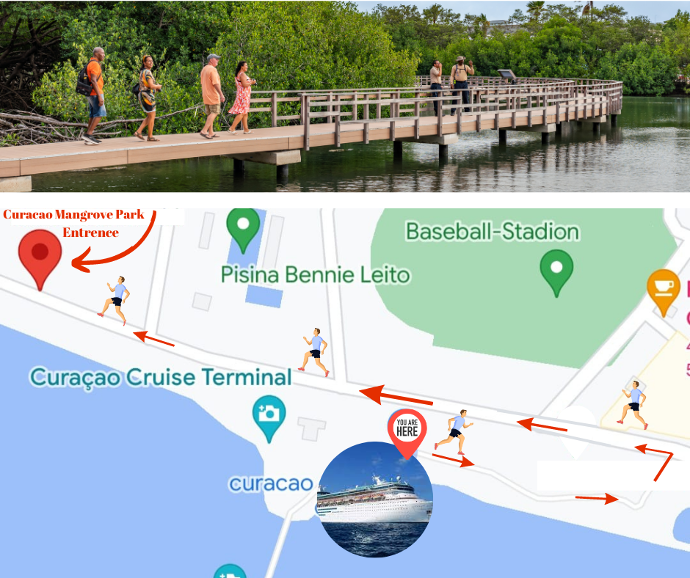 Where to find us
The Curacao RIf Mangrove Park is located right across the second Cruise Terminal in Otrobanda.
When you are coming from the Cruise Terminal, follow the signs to the Gouverneur van Slobbeweg. The entrance is located right in front of the second Cruise Terminal. (walk 7 min.)